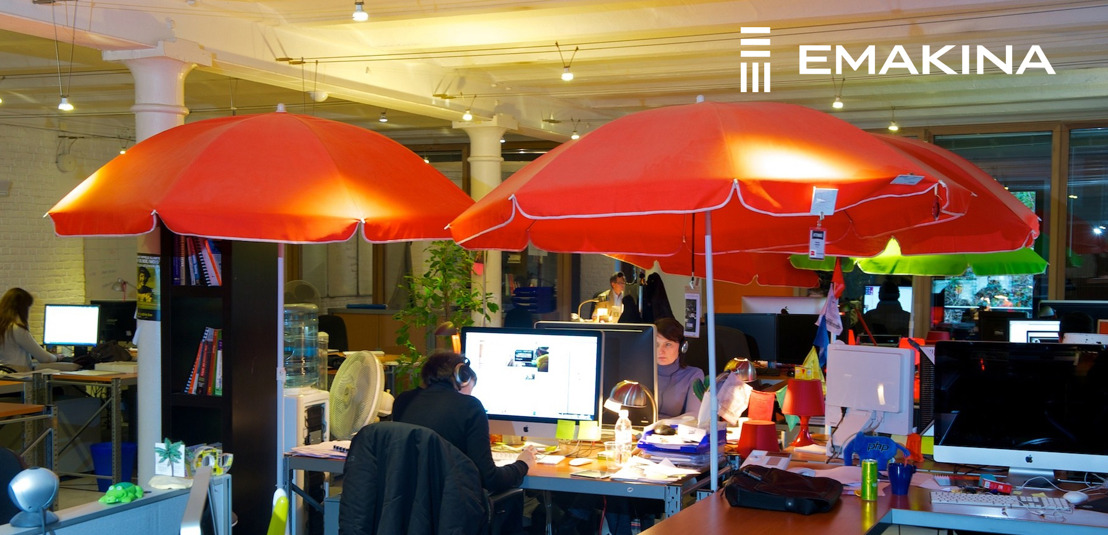 Emakina.BE welcomes a dozen new clients
Monday, April 3, 2017 — Full service digital agency Emakina.BE is on a roll and registers a successful first quarter. The company presided by Brice Le Blévennec, and managed by David Bredael and Pierre Pôlet, signed no less than a dozen new major clients in the first months of 2017. The team in Brussels now adds a.o. BDO, Blue Air, and Stanley and Stella to its portfolio.
To keep up with this positive trend, Emakina.BE already attracted a series of new colleagues. And it is still looking for extra talents to join the club, from developers to account and project managers, from creatives to web architects and strategists.
Multiple domains
The new clients who signed with Emakina.BE cover a broad range of activities.
Besides aviation, international financial business consulting and high-end automotive products and services, the new projects bring Emakina's teams into the fields of health technology, food supplements, medical devices, luxury leather goods, and jewellery.
The recurring comment about choosing for Emakina is that the agency made the difference compared to its competitors by its more disruptive approach and broad scope of competences. As one client said: "Emakina was the best out of five agencies, because their reply to our pitch combined user centric thinking with clear market insights, innovation, and top expertise in technology."
Sitefinity, and full service
The needs of the new client are as varied and their business domains.
Besides a series of major digital CMS projects using Progress Sitefinity, the requested services include full-service marketing and communication management, web and mobile services, social media support and - last but not least – research projects to gain insights in consumer attitudes and behavior.
Rich user experiences and higher user equity
Brice Le Blévennec, CEO of Emakina Group:
'The hard work of Emakina.BE's sales and expert teams is rewarded.
Besides this impressive string of exciting new clients, we are witnessing a growing demand from existing customers, for extra projects and services. In team with our clients, our projects are moving up to a higher level. We focus on rich and innovative user experiences and growing each client's user equity. Clearly our full-service digital service approach is winning ground.'
Luc Malcorps Director of Media Relations, Emakina Group